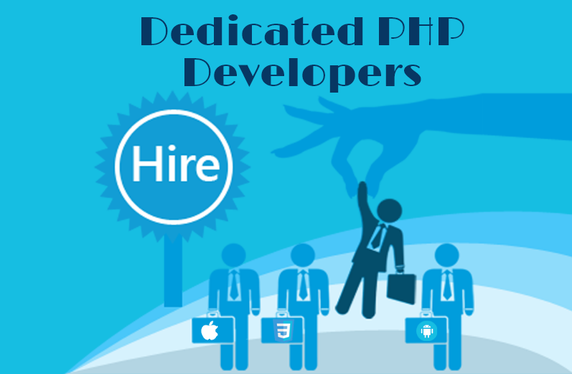 If you are running small business that is growing gradually and thinking to develop website for your business to have global visibility and presence, PHP platform is best suited for small business applications. PHP being open-source has acquired dominant position in market offering robust website application development for small scale industry at affordable cost.
PHP is a scripting language those resides on server, on the whole designed for dynamic and eye-catching websites. Websites developed on PHP platform has many advantages such as,
Cost Effective – PHP being open-source available for free and no need to get license for same.
Platform Independent – Supported on all platforms like LINUX, UNIX, and Windows etc.
Database Compatibility – If you compare database compatibility with others then, PHP is compatible with more than one source such as MySQL, Oracle, and PostgreSQL.
Improved Graphics – As PHP is popular for dynamic websites it has ability to generate quality images dynamically with numerous image formats.
Secured – PHP has superior quality of encryption methods in order to secure tampering of code.
Quick – You can get surety of quick turnaround time for the application you want to develop.
Pre-configured – It doesn't require any special type of configuration to install, direct ready to use PHP setup.
Support & Bug Fixing – PHP has huge community and support from when you can get very good help when you are stuck at particular point while developing PHP applications.
There are many more advantages of PHP if used efficiently you can get maximum benefit out of them and even it can be more beneficial, if you hire php developer for your corporate website development. When you have decided to handpick developer of your own choice you must remember following points,
Experience and Skills – First and foremost thing to check while you are short-listing PHP developer is their experience and skills through which you can judge them. Skilled, experience developer can develop and deploy valuable and well-organized website which can stand unique in market.
Review Developer's Portfolio – Check developer's portfolio, by checking developer's portfolio you can get an idea of developer's work done in past and another thing you can come to know quality of work done by checking portfolio.
Ask for References – You can ask for references with whom they had worked with, so that you can get clear ideas about their performance and responsibility.
Experienced, Skilled and good programmer possesses skills to deliver project on time and unique techniques that ensures quality to achieve highest peak.
NCrypted Technologies is well equipped with latest technology and infrastructure having experienced and skilled developers to ensure quality. NCrypted is also best suited to hire offshore developers for website development, mobile application development, database development etc.