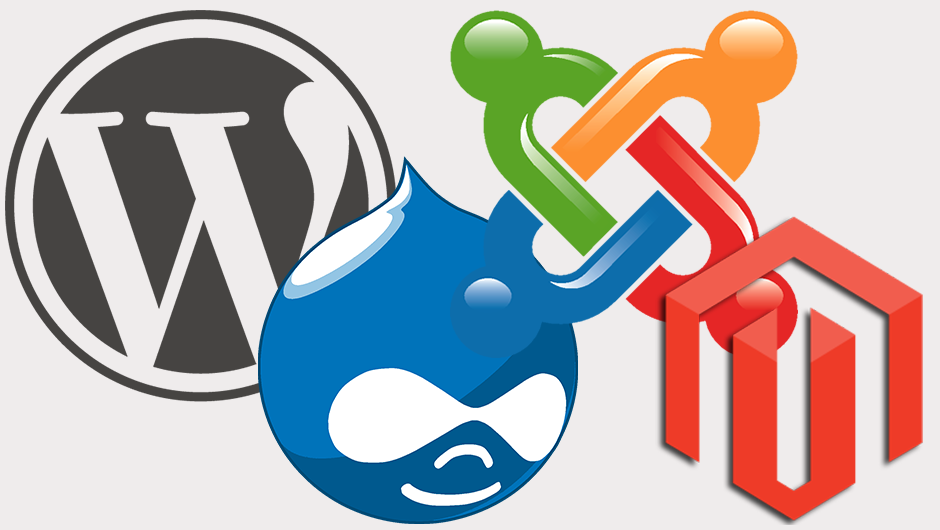 As we all know, what is the importance of website for business? It's one of the key to achieve success and to achieve peak in business, website plays vital role. But when it comes to maintain that website, it becomes difficult for many business owners as they are not technically sound with sufficient knowledge to manage website by their own.
Content Management System is one of the best options for business owners to maintain business website by their own.  You just need to develop CMS, It doesn't matter whether you use Proprietary CMS or Open-source CMS, but now days open-source CMS is being used globally. I would like to brief some popular CMS are as follows,
Magento CMS– Basically Magento web application is used widely in eCommerce industry to develop online store. I have rich set of in-build features that supports various functionality needed in online store; if it is not available then you can hire magento developer to develop your own plug-in. Here is the list of features available in Magento Enterprise Edition,
Custom Development
Custom Landing Pages
Customer-Assisted Shopping
Layered Navigation
Multiple Payment & Shipping Options
Optimized Speed & Performance
Powerful Search Capabilities
Private Sales
Scalability
Security & Compliance
Store Credit
Wish Lists
These are the features through which you can efficiently manage online store. One of the major advantages of using Magento CMS is that it is open-source which reduces cost of hardware and software.
WordPress CMS – If you are seeking good flexible blogging tool as well as CMS for business website, WordPress is one of the popular choice among all. WordPress is popular due to following business benefits,
Open-source Software
Scalability and Security
User friendly interfaces
Rich marketing features
Over all features of WordPress is also very good and if you need customizes features then you can create WordPress Plug-ins and can add in your project. Some of the general features available in WordPress are,
Themes
Plug-in
Widgets
Mobiles
To install or to maintain wordpress site one doesn't need to hire wordpress developer specially. Little bit technical knowledge will suffice to manage site and wordpress is constantly trying to increase its community in order to provide good support.
Joomla CMS – Joomla is also open-source content management system with independent platform. Maintaining website with Joomla CMS is bit complex as it needs some technical skills and experience on managing website. Some of the users are listed below, who uses Joomla,
Corporate Web Portals
Government Portals
Small Scale Business Websites
Ecommerce Websites
Joomla can also be used to develop eCommerce applications, reservations systems and many more applications can be built quickly and easily, all you need to hire joomla developer.
Drupal CMS – As we had seen WordPress can be managed by non-technical person and Joomla can be managed by moderate techhy person, where as you Drupal is also open-source CMS but needs advanced technical knowledge to maintain website using Drupal CMS. If business website needs to be maintained efficiently, one must hire drupal developer. If you hire drupal developers to develop your website you can be benefited by following ways,
Documentation is easy as compare to rest others
If you need multilingual support, then you must use Drupal as CMS
If you need extra functionality via plug-in you can give 10 of 10
Database support is very good as compare to rest others
Overall Drupal is best CMS as compared to others provided you need to have adequate technical skills to maintain Drupal CMS.
NCrypted Technologies is serving IT industry since last 6 years and are experts in developing various categories website clones with customized functionality. Request a Quote for Open-source CMS development, our executive will get back to you within 24 hours.